Andrew Feldman MD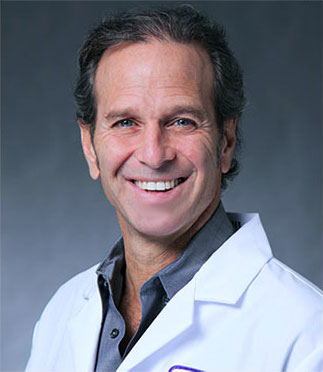 Dr. Andrew Feldman is a board-certified orthopedic surgeon with fellowship training in sports medicine, and an academic appointment as a clinical assistant professor at the prestigious Hospital for Joint Disease/ NYU Langone Medical Center. For 14 years, he served as the head team physician and surgeon for the New York Rangers.
An internationally recognized sports medicine expert specializing in the treatment of knee, shoulder, elbow disorders, and joint preservation, Dr. Feldman has been an orthopedic consultant to many prominent artistic organizations and athletic programs. These include: Cirque du Soleil, The American Ballet Theater, Tyson American Cup Gymnastics, University of Pittsburgh NCAA athletic teams, and France's Paris Basketball Professional Team-Division 1. In addition, he has treated many professional athletes from the NBA, NFL, MLB, NHL and a multitude of European leagues. He is currently the Medical Director for the NWHL (National Woman's Hockey League), and Medical Director of the NYU Hockey Center.
A much sought-after speaker, Dr. Feldman has made dozens of appearances in the media as a sports medicine and lifestyle expert. His interviews have been featured on: CNN, Fox TV, Oprah Winfrey, the Today Show, The View, Good Morning America (GMA), ABC World News, Inside Edition and The Discovery Channel. He is a regular guest on the Sirius XM's "Doctor Radio". He also served as a Sports Medicine Editor of Men's Health Magazine. He authored a much-lauded self-help sports medicine book, published by St. Martin's Press, entitled "The Jock Doc's Body Repair Kit".
Dr. Feldman is a recognized expert in his field, with many published articles in peer review journals and recently wrote a chapter in the Insall & Scott Surgery of the Knee 6th Edition textbook. He has lectured extensively at both national and international orthopedic meetings, and has chaired several conferences relating to the treatment of athletic injuries. He earned his medical degree from Cornell University Medical College, completed his internship in general surgery at Roosevelt Hospital in New York City, and spent his residency in orthopedic surgery at the University of Illinois. He completed his fellowship in arthroscopic knee and shoulder surgery at the University of Pittsburgh with the world-renowned sports medicine surgeon, Dr. Freddie Fu.
My Philosophy On Treating Patients:
I chose medicine because I wanted a career that allowed me to use science to care for people. I was quite familiar with athletic injuries having been a competitive athlete for much of my life, so I decided to specialize in sports medicine and orthopedic surgery.
To get athletes back on the playing field, I perform minimally invasive procedures for knee, elbow and shoulder injuries. I also perform reconstructive procedures for people who have torn ligaments, bone defects and structural issues with their joints. I'm conservative in my treatment approach and only perform surgery when necessary. If surgery is the option, the most 'state of the art' techniques are instituted.
I know how it feels to sit on the sidelines because of an injury and to be told you can't play sports for months at a time.The only difference between my patients and me, is that I wear a white coat and have a more complete knowledge base of the injuries. However, I have been on the other side of the table, sitting where they are. Knowing what they are going through, having experienced it myself, helps me come up with the best treatment options for my patients and be empathetic to their expectations.
I believe patients should be involved in their treatment. I listen, discuss and share my knowledge with them so they can make informed decisions about their health.
Whether treating professional, college or recreational athletes, I combines a unique, conservative approach integrating both nonsurgical and minimally invasive surgical techniques. Combining this philosophy with advanced physical therapy protocols and the judicious use of biologic stem cells, helps create the healing environment to achieve optimal results.
Andrew Feldman MD
Broadway at Astor Place

740 Broadway at Astor Place
6th Floor, Suite 605
New York NY 10003
Phone: